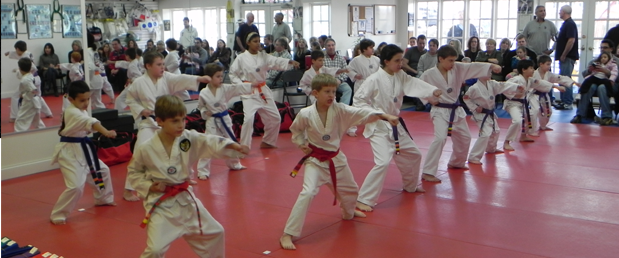 Claim Our $19.95 Special Offer!
Welcome to Anthony's American Taekwondo
Anthony's American Taekwondo I am a Master level Black belt who received my formal training from great masters, Grandmaster Byung Min Kim who is the brother of legendary Grandmaster Tiger Kim, and Grandmaster Kwak of New Jersey. As a member of WTF (World Taekwondo Federation) students who graduate will receive a Black belt and a genuine certificate from Kukkiwon (world taekwondo headquarters in South Korea). "It is a discipline, which when practiced diligently, helps the student in all aspects of his or her life." It may be practiced by people of all ages. My mission is to create an atmosphere of self-discovery and personal growth.
I strive to increase my students' physical fitness and self defense skills, encourage the foundation of high personal standards and empower the student with control over self (body and mind) thus enabling them to live a happier and more successful life.

I embrace students from all skill levels. I understand that some students have special needs and require patience and understanding. My programs are age-specific and skill specific, and target each participant's stage of development. The kids programs are Tiger Cubs (age 4) and TKD kids (ages 5 -6).
I encourage you to schedule a pre-evaluation so I can place your child into a program that best fits his or her needs.
1 Free group lesson - Free uniform with sign up. Let me help you or your children develop more confidence, focus, concentration, self-control.
Call and register today!
We are located at 1918 Washington Valley Rd., Martinsville, N.J. 08836
e-mail: christian.ac50@gmail.com, tel.: 732-469-8448
~Master Anthony

Click the links below for copies of the 2015 Yearly Calendar and Schedule
2015 Yearly Calendar
2015 Summer Schedule
2015 Fall Schedule